As we enter 2022, I want to explain that, until recently – unlike many other artists, whose careers have been created by galleries, curators, critics, or collectors – my path has always been different. It's as if my career has had its own trajectories; things just happen out of the blue. For example, the Dior project, which brought me the greatest creative opportunity of my life, or more recently, the CBS Sunday Morning segment.
WATCH
Consequently, just when I began thinking that it would be great to get my work better known outside the U.S., I was invited to be in a two-person show in Sao Paolo, Brazil, at Fortes D'Aloia & Gabriel Galeria from March 12th to April 16th and we're doing another major "Smoke Sculpture" in Toronto in early June, at the end of the Toronto Biennale. And in the summer of 2023, I will be having an exhibition at the Serpentine in London, curated by the world-renowned Hans Ulrich Obrist. As the planning develops, I will share more about what promises to be an amazing show because HUO (as he is called) is a brilliant curator.
---
Lastly, I want to say that- despite the persistence of the pandemic and the worldwide suffering it engendered –  the second half of 2021 was an amazing period in my life, one that marked the realization of many of my lifelong goals which included;
The publication of The Flowering, my definitive autobiography which updates the story of my life and struggles from my earlier, autobiographical writings which ended in 1996.
The emergence of my body of art from the shadow of The Dinner Party. At the opening of my retrospective at the de Young Museum, many people commented that the show was a 'revelation', in part because of Claudia Schmuckli's curatorial expertise which brought not only unknown bodies of work into view but also, my lifelong artmaking process.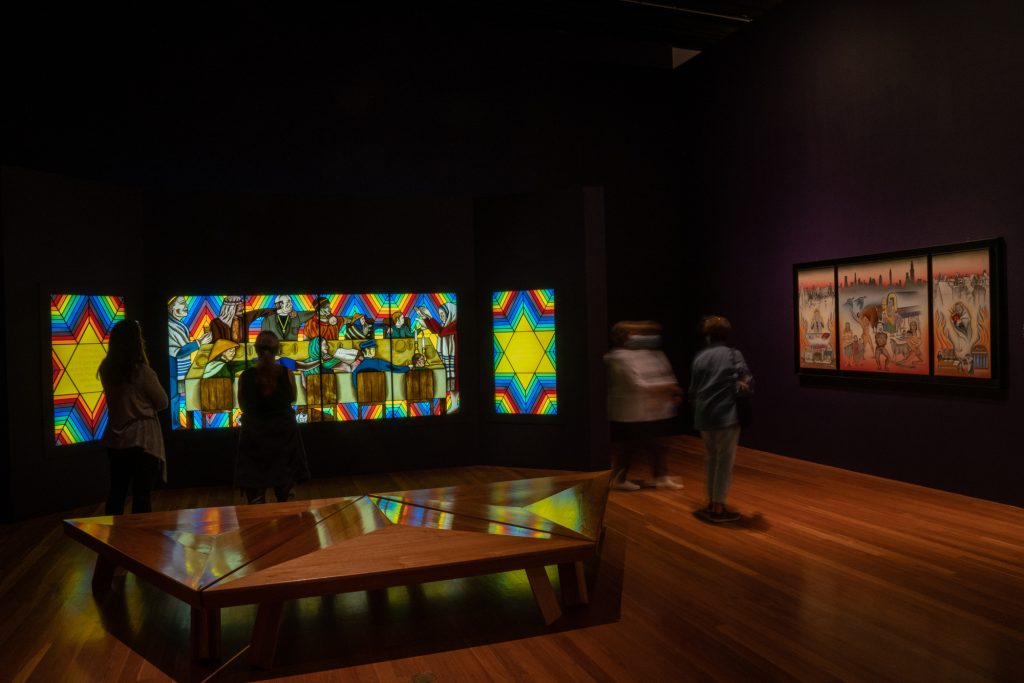 The launch of the Judy Chicago Research Portal, a collaboration between five institutions, each of which has one part of my archives; 
Penn State, one of the leading art educational institutions in America, holder of my art education archives, which go back to the early 1970s when I founded the first feminist art programs, first at Fresno State University and then at Cal Arts in L.A.
The Jordan Schnitzer Family Foundation acquired my extensive print archive and is supplementing it with additional significant works with the goal of making the foundation a 'go to' place for my work.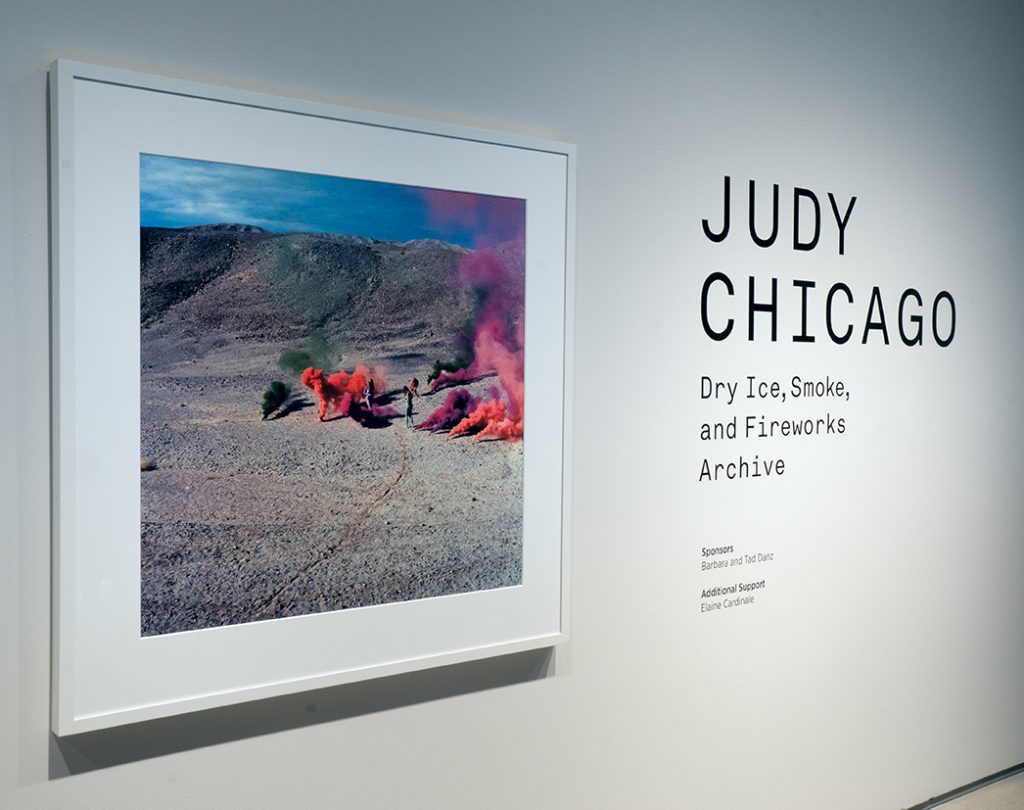 Together, these five institutions will make my life's work available in perpetuity to students and scholars around the world, thereby guaranteeing that – unlike so many women before me – my work will not be erased. What joy it has brought me to realize so many of my goals, no matter how long it took or how much effort was involved.
Please send comments or replies to info@judychicago.com.